Succeed with mobile content
tchop™ is the first ready-to-use content, curation and chat platform, that let's all size teams deliver a seamless mobile user experience.
We empower enterprises and publishers to set up their own mobile content and communication hub almost instantly. Secure and without any IT integration. But with everything you need from a browser-based content platform to native premium apps for iOS and Android in your own look and feel.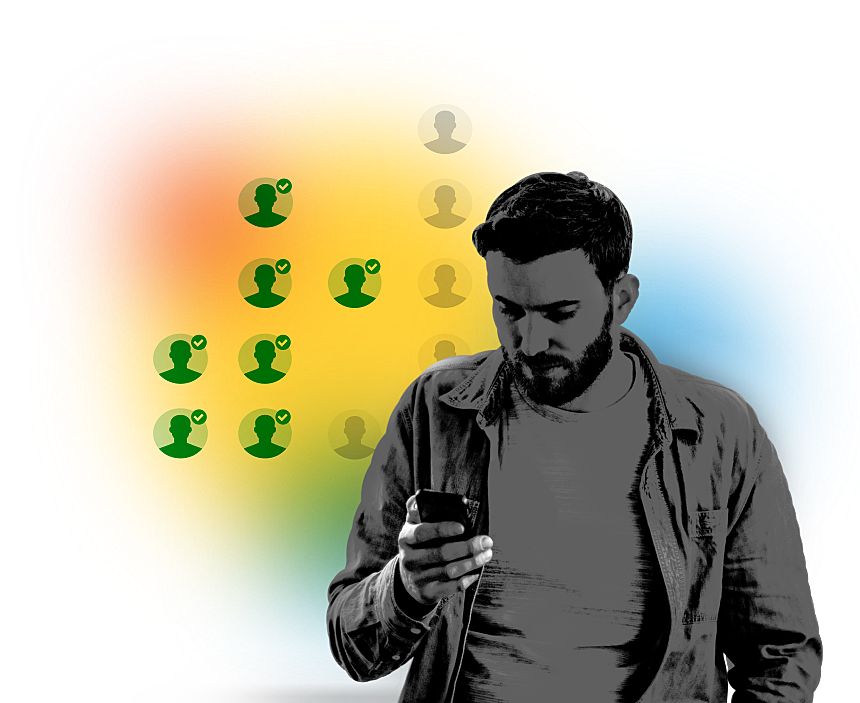 Mobile apps should empower users
Our thinking
Your target group is mobile today. Users are on the go. Content must be easy to digest and directly to the point. Users want to discuss and chat in real time about what matters.
If you want to succeed with mobile content you have to match these expectations. Therefore mobile should not be seen as another one-way communication channel. It requires new thinking around different, more efficient tools and workflows.
Our framework feels like a thin layer on top of the content you have and the platforms and services you use. Our idea is to integrate and curate existing feeds and add efficient tools to communicate, edit and manage them on the go.
tchop™ combines the simplicity of a social network and the way you can curate and present mobile content there with enterprise level features that gives you full control about content and real time conversation.
It is a one stop solution for your mobile communication, plain and simple.
We do all the technical heavy lifting for you
Our platform
tchop™ simplifies the process of curation and content creation from a mobile first perspective, trying to limit the steps and clicks, with things like drag&drop or inline or native sharing out of other apps. But also with a simple and flexible content structure of channels, mixes and cards, that mirrors how mobile content works. And that lets you set up the perfect structure for your use case.
As our platform runs fully responsive in your browser, you can curate content on the go - on any device. Your data is safe and secure on AWS servers and all our network communication is encrypted.
Customize the experience on top of our API
Our API's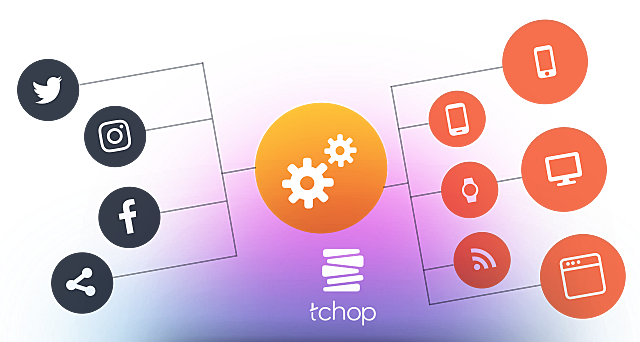 We started building tchop™ with developers in mind. We know from years of experiences that one can only build great things on the shoulders of other great things. Our platform provides easy-to-use Input and Output APIs. You can display or process your tchop™ output anywhere you like. In your app, website, intranet or system. Or automatically import any content feed into tchop™.
Mobile is key for user growth and engagement
Our Apps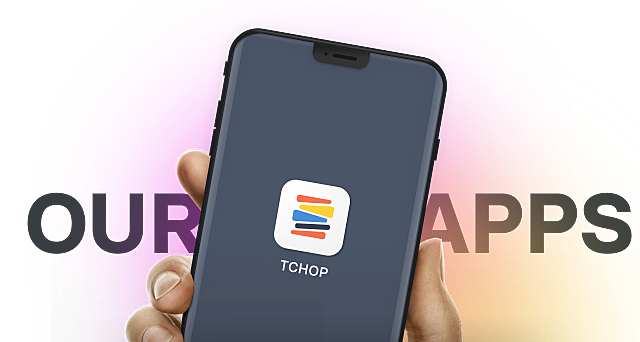 If you want to reach out to users with your own mobile services, the experience must feel native to the device the person is using. Only true native apps can provide such an experience and establish a long-term relationship with your target group.
tchop™ provides apps for iOS and Android that are easy to use, fast and match your brand experience. And let you combine daily news, relevant content and real time communication in one mobile spot. Without any IT integration needed.